Willie Tee & Cypress Band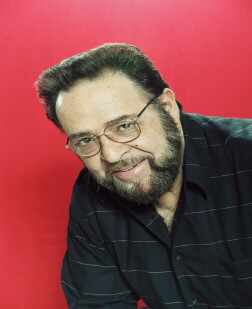 Willie-"Tee" is one of South Louisiana's finest and respected musician who has entertained audiences for over 62 years. Willie-Tee has demonstrated that his love for music should be played from the heart and soul. As you listen to Willie, you will see why this South Louisiana native is loved by many. Willie has been performing since 1958.
Currently he is performing with his own band Willie Tee And Cypress.
You can check out his autobiography on Willietee.com
also recorded with Tommy McLain's "Sweet Dream" which sold over a million copies
in 1969. Willie-Tee recorded on a couple of albums with Tommy McLain and in 1976 he finally recorded his first 45, "Sick And Tired", a Chris Kenner song, on Huey Meaux's Crazy Cajun label. That same year the" Mule Train Band" went on a two week tour to Canada to back up Freddy Fender, who was also on the Crazy Cajun Label.
For Band Bookings !
Call Gloria 337-789-6599 or send e-mail to thecypressband@aol.com
We do Weddings, Private Parties, Casinos, Festivals & special event


Saturday March 14, 2020
Willie Tee And Cypress
with Special Guest Lynn August
Pat's Atchafalaya Club
Henderson, La.


March 19, 2020
Coushatta Casino Resort
Mikko 'S 7pm - 11 pm
Cypress Band with
Willie Tee & Special Guest Lynn August
Kinder , La.


Our Friend Earl Taylor, What An Honor
Evangeline Downs Casino & Racetrack
March 21, 2020
If You Would like to reserve a Table Call 337-457-8411 or 337-789-6599
To Pay By Credit Card Click Below


March 26, 2020 5:30 til 8:30
Sounds On The Square
Willie Tee & Cypress
with Special Guest Lynn August
Abbeville, La.


check us out on you tube: click here
The Times Of Acadiana review of the new Cd :Click here
Watch: Willie Tee With John Fogerty rockin'Sidney - Don't Mess with My Toot Toot
To Join Our Monthly E-mail Newsletter click on mailbox here:

Home | Schedule | Buy Products| Photos
Call Gloria 337-789-6599 or send e-mail to thecypressband@aol.com
We do Weddings, Private Parties, Casinos, Festivals & special event