Willie Tee And Cypress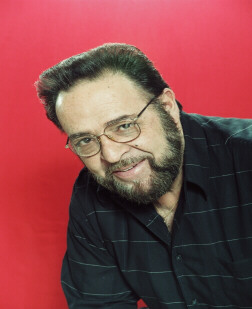 also recorded with Tommy McLain's "Sweet Dream" which sold over a
in 1969. Willie-Tee recorded on a couple of albums with Tommy McLain and in 1976 he finally recorded his
For Band Bookings !
Call Gloria 337-789-6599 or send e-mail to thecypressband@aol.com
We do Weddings, Private Parties, Casinos, Festivals & special event


Cypress Fans We are Back!
Due to the pandemic it has been a rough year for everyone.,
including all the fans , I"m sure.
Our Band has held together and we are ready for work.
It will be great to see all our fans again.


Saturday Feb.12, 2022
8:30- 11:30
Toby's Lounge
Cypress Band featuring Willie Tee, Bert Miller & Sir Christoher John
Opelousas, La.


Feb.28, 2022 Monday Mardi Gras Eve
16Th Annual Swamp Pop Reunion Show
Willie Tee and Cypress will be backing up your favorite swamp pop artists
Artist Line - up coming soon
Ville Platte Civic Center
To puchase tickets click below :
You may also contact Sharon Fontenot @ 337 523-7206 for additional ticket info
Tickets may also be purchased at the following locations:
Ville Platte City Hall
Kvpi Radio
La. Swamp Pop Museum


check us out on you tube: click here
The Times Of Acadiana review of the new Cd :Click here
Watch: Willie Tee With John Fogerty rockin'Sidney - Don't Mess with My Toot Toot
To Join Our Monthly E-mail Newsletter click on mailbox here:

Home | Schedule | Buy Products| Photos
Call Gloria 337-789-6599 or send e-mail to thecypressband@aol.com
We do Weddings, Private Parties, Casinos, Festivals & special event